Tyler Classical Academy hosts 'ultra fun run' to benefit CASA for Kids East Texas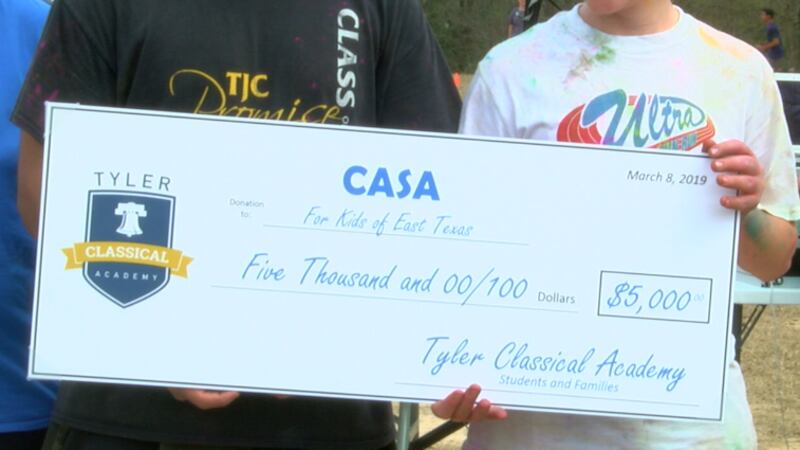 Updated: Mar. 8, 2019 at 5:36 PM CST
TYLER, TX (KLTV) - Amid a plum of color, students from grades kindergarten through 10th grader ran their hearts out Friday for a good cause.
Tyler Classical Academy students participated in their 2nd annual Ultra Fun Run, raising $5,000 for Court Appointed Special Advocates (CASA) for Kids of East Texas. The nonprofit organization supports abused and neglected children of East Texas.
Students who took part in the fun run said they were proud to be apart of a fundraiser that benefited such a worthy cause.
"It feels so great to raise money for this great cause, and all out here to be fun," said 9th grader Logan Stelter.
"As head of the volunteer team, I love helping out these kids as they run a ton," said 9th grader Ashlynn Cable. "They get so much energy out they have a ton of fun. They're super pumped about everything we are doing here."
School officials said in addition to Friday's donation to CASA, the kids at Tyler Classic Academy raised another $3,000 in the fall during CASA's Change for Kids event.
Copyright 2019 KLTV. All rights reserved.