New skate park coming to Tyler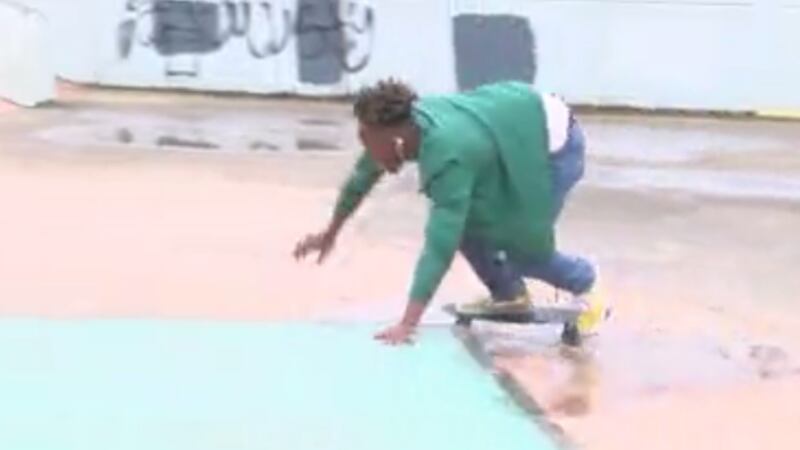 Updated: Mar. 3, 2019 at 3:32 PM CST
TYLER, TX (KLTV) - For decades, Noble E Young park is where skateboard aficionados gathered to show off their skills. Eventually, there will be a new facility located on the west side of Faulkner Park.
"We've got about 35-hundred square foot of new surface new skating and total new design and its a design that we reached out to the community and had a community build networking with our designer and got a lot of good feedback," said Tyler Parks and Recreation Director Russ Jackson.
Giving the old school park a whirl is Donovan Herbert, an avid skateboard enthusiast who likes the idea of a new park for his generation and beyond.
"Well this one is kind of old and retro so if we get a better new one will have two available so if you're an old skater you can come out and practice you come to this one and if you're one of the new ones go out there to have fun," Herbert said.
And skateboarding will be an Olympic event, the new park is sure to generate new skaters on that alone
"And so to me that's talking about bringing something in that we can grow here in Tyler. We got quite a few users and I just think it's a good idea to put in a park that has parking, we don't have parking here and this has just got to come out and then to do this we'd have to demo it all out and come in and put in new. When we can just go ahead and let this stay open as long as we can," Jackson said.
"So I think it's exciting. I love Faulkner park, I use the facilities, I played ball there growing up, I take my son on walks around the trails. We go around the pond, there's a playground there, and there's tennis courts so I'm really excited about even more to be down that's accessible to us, in the community," said Jenny Wells, Public Relations Specialist with the City of Tyler. "It's be something different, I have a little one who's two years old, so I don't know if maybe one day he'll be into skateboarding if so I'll have to learn how to watch it."
While the new park is on the horizon, Nobel E Young Park is still a great option where even old school music is a grooved upon tune.
Copyright 2019 KLTV. All rights reserved.