Smith County DA Matt Bingham reflects on nearly two decades as district attorney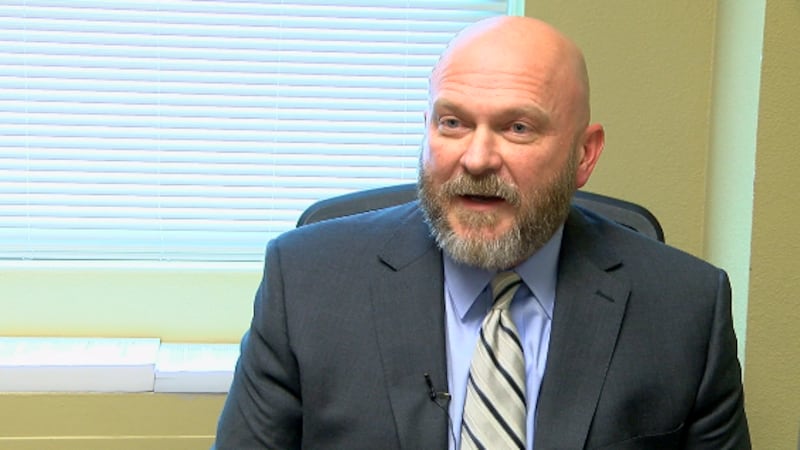 Published: Dec. 31, 2018 at 10:06 PM CST
TYLER, TX (KLTV) - Starting Tuesday, January 1, the Smith County District Attorney's Office will see its first change in leadership since 2003. Today, Matt Bingham spent his last day as the Smith County District Attorney after 16 years.
"You know, it's hard to imagine that today's the last day," Bingham said.
In his nearly two decades as District Attorney, Matt Bingham has been involved in thousands of cases. He's tried over 150 jury trials and at least 30 murder and capital murder trials.
"I've been involved in so many cases and I got to work with so many great people and law enforcement," he said. "[I] have built very close relationships with so many victims and their families."
Each of those cases leaving a lasting impact on his life.
"There's some that I go back to, like I mentioned the Skidmore capital murder cases where two boys, young men got involved with Hersain Gomez, Susanna Arroyo, Christina Martinez," he said. "They took them out there and stabbed one of them, Adam Carrier in the heart with a knife and I remember Jackie Barr telling me, she grabbed my hand in the back of the office, and she said 'promise me you'll get them,' and I said 'I'll get them for you.' Over the next six years, we did that."
Another case that sticks with him: the 2010 murder of a mentally-challenged babysitter, Cherry Walker.
"I remember her dad in the back, grabbing my hand and saying, 'I never thought I'd see the day when two prosecutors cared about a mentally handicapped black girl,'" he said.
Matt Bingham is now preparing his own practice in civil law and will open his office in February. Jacob Putman is set to take over the seat tomorrow.
Copyright 2018 KLTV. All rights reserved.