UPDATE: Man killed, woman injured in New Year's Eve shooting in Smith County identified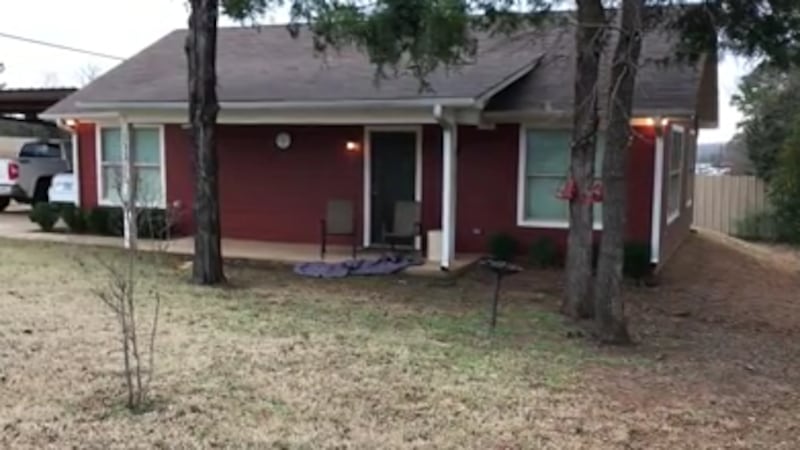 Updated: Jan. 1, 2019 at 4:16 PM CST
SMITH COUNTY, TX (KLTV) - The Smith County Sheriff's Office is investigating after a man was shot to death during a domestic dispute on New Year's Eve.
According to PIO Larry Christian with the Smith County Sheriff's Office, they responded to the 10000 block of County Road 383 at about 10:30 p.m. on Monday. Christian reported a man was killed and a woman was injured during the dispute, which he called "mutual combat."
A statement from the Sheriff's Office at 4:07 p.m. on Tuesday shares the following details:
On December 31, 2018 at 10:21 p.m. Smith County Sheriff's Patrol Deputies were dispatched to an Agency Assist call in the 10000 block of CR 383 just off of Hwy 271. A female subject called 911 requesting EMS stating she had been shot.
Upon arrival of the initial units, a female could be heard inside the residence calling for help. Deputies had to force the front door of the residence open to gain entry.
Once inside, a male was found deceased just inside the front door. He was identified as Rodney Kilman, age 50.
A female was found lying on the floor with serious injuries. She was identified as Tena Kilman, age 47. At this time the residence was cleared and life-saving measures were utilized by deputies to help stabilize the female.
Upon arrival of Paramedics with UT Health East Texas, the female was transported to UT Health East Texas E.R. for treatment of her injuries. Both subjects suffered gunshot wounds that appear to be consistent with evidence located at the scene.
Smith County Sheriff's Investigators and the Crime Scene Unit were notified. An evidentiary search warrant was secured by Investigators prior to processing the crime scene. Evidence suggests that this may be related to both the husband and wife having an argument at the residence.
Pct. 3 Justice of the Peace James Meredith arrived at the scene for the inquest and an autopsy was ordered. The deceased individual was transported to Forensic Medical in Tyler for the autopsy.
Tena Kilman has been listed in stable condition at this time.
Investigators have contacted the Smith County District Attorney's Office and recommended this investigation be presented to a Grand Jury.
Copyright 2019 KLTV. All rights reserved.