Second person in Henderson County shooting pronounced dead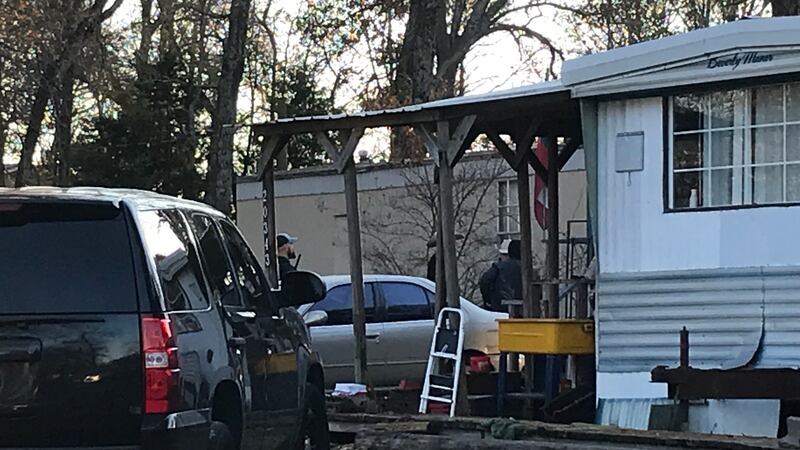 Updated: Dec. 12, 2018 at 5:02 PM CST
HENDERSON COUNTY, TX (KLTV) - The second victim of a shooting in Henderson County has been pronounced dead.
According to Henderson County Sheriff Botie Hillhouse, 46-year-old Gabriel McBride has been pronounced dead at a Tyler hospital. Since McBride is an organ donor, he still is on life support.
McBride was found with a gunshot wound to the head inside a residence on the 20000 block of Woodridge West on Monday. His daughter, 17-year-old Beverly McBride, was found dead on a couch. She also reportedly suffered a gunshot wound to the head.
Sheriff Hillhouse reported that the shooting doesn't appear to be "haphazard" and according to evidence, it was a deliberate act.
"People are talking about people killing each other door-to-door, but this doesn't appear to be a random shooting," said Sheriff Hillhouse.
He reassured the public that they are not in danger nor must they feel like they are.
"I want to assure everyone that this was not a random act of violence," Hillhouse said in a press release, "social media postings have people very concerned. We are working this tragic case day and night, and I want to citizens not to be afraid."
The investigation is still ongoing. Hillhouse reported an autopsy will be conducted.
The Texas Rangers and the Henderson County District Attorney's Office is also assisting with the investigation, according to the sheriff's office.
[PREVIOUS STORY: Teenage girl, father identified as Henderson County shooting victims]
The Sheriff's Office is asking for anyone with information related to the investigation to contact them at 903-675-5128.
Copyright 2018 KLTV. All rights reserved.