Power of Prayer: Saint Cecilia Choir Concert
Featuring nearly 30 voices, the choir uses sacred music to praise the Almighty.
Updated: Nov. 26, 2018 at 12:08 AM CST
TYLER, TX (KLTV) - Pope Francis has said sacred music gives people a glimpse of the beauty of heaven. An East Texas choir has set out to share that blessing with others.
The Tyler Diocesan Choir recently performed their second annual St. Cecilia Concert at the Cathedral of the Immaculate Conception.
Featuring nearly 30 voices, the choir uses sacred music to praise the Almighty.
Dianna and Brian Braquet lead the group, which formed 32 years ago at the founding of the Catholic Diocese of Tyler.
They've been working to revive the choir in recent years.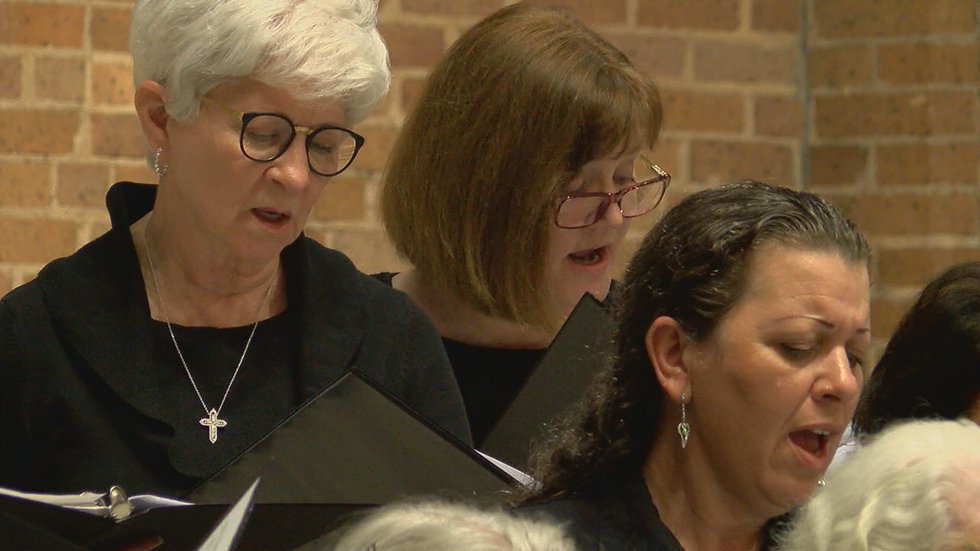 "Most of parishes in the diocese are very small, so they can't sustain a choir," Dianna said. "But there are a lot of people that like to sing. So we thought it might not be real intimidating if we just get together and start working on some music together."
The combined group performs on or near the feast day of St. Cecilia, the patroness of musicians.
Dianna says practicing has become an integral part of their routine and prayer life.
"(Brian) used to tell me that if he didn't practice one day, he knew. If he didn't practice two days, I knew and his teacher knew. If he didn't practice three days everyone knew."
Brian says his involvement has strengthened his spirituality.
"To be able to to play for God multiple times on a weekend -- that's a great thrill," Brian said.
Dianna conducts, while Brian plays the organ.
"(Dianna) was very engaging and, you know, likes to be with people. And I am an introvert," Brian said. "So that was very helpful because we could work together."
This balance of personality, skill, and talent extends into the choir loft. A dynamic range of talents come from several church parishes around East Texas.
"There's something about singing together in a group," said choir member Jane Manley.
The musicians are careful to point out their purpose isn't about performing, but performed prayer.
"We have the language that we hear in the word form," Manley said. "We also have the language that is in a spiritual form. And for me personally, music is what ties those two things together and really picks up the spiritual side."
Their voices, joined in harmony, become an instrument of evangelization for all who listen.
Selections from their annual concert included: Mass in F, Kyrie Eleison, Sicut Cervus, Caritas Et Amor, Come With Rejoicing, Ave Maria, O Sacrum Convivium, and O Clap Your Hands.
The Diocesan Choir also performs at a Renaissance Mass, ordinations, Chrism Mass, and other events.
In June, they were invited to sing at a Mass at St. Peter's Basilica in the Vatican and perform in the 10th annual Festival Corale Internazionale di Roma in the Basilica of Santa Maria di Sopra Minerva.
Even for accomplished musicians like the Braquets, this was a moving experience.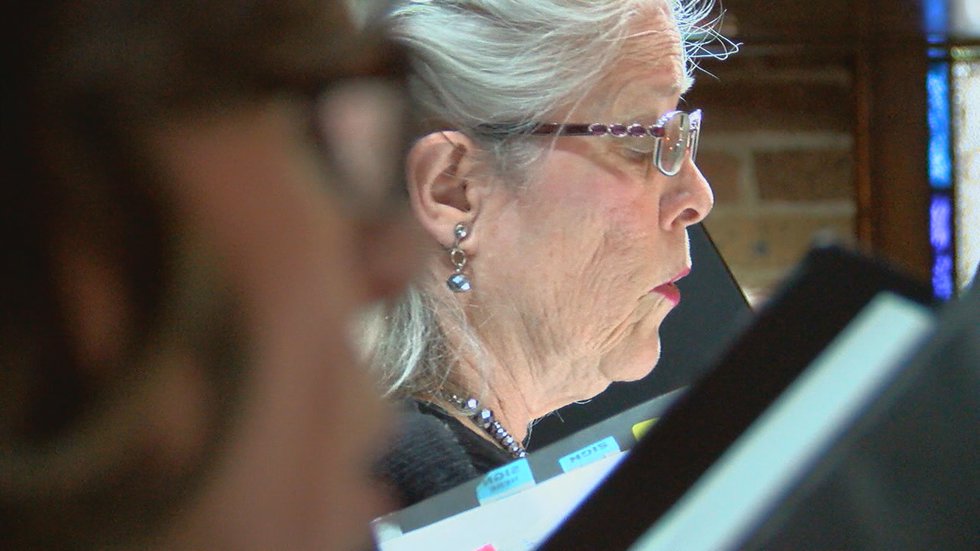 "There was music everywhere, and sacred art, and the things that you've read about," Dianna said. "And I thought I will never see the Pieta. And I will never see the Michelangelo's or the different sculptures and statues that were designed and sculpted or carved. All of these things are inspiring because then when you get there, even though this building is so huge, there is a holy presence."
"Sometimes you don't even know what your heart is telling God or what your heart is receiving in message from God," Dianna said.
The joy discovered in this journey of faith fills the Cathedral's sanctuary each Sunday.
"It's that which is soul and God knows and it just the whole world benefits from that communication between (Brian) and God."
Do you have an inspiring journey of faith or know of a ministry that's making a difference in your community? To share your experience with the Power of Prayer, send us an email by clicking here.
Click here to learn more about our long-running Power of Prayer series.
Copyright 2018 KLTV. All rights reserved.