7-year-old girl receives diabetic alert dog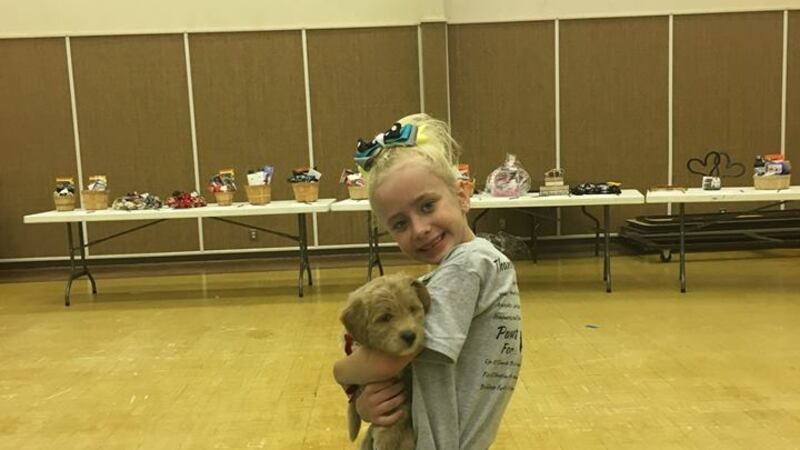 Updated: Nov. 18, 2018 at 11:56 PM CST
FRANKSTON, TX (KLTV) - A 7-year-old's wish of getting a service dog has came true.
Dani Miller has a rare form of diabetes known as MODY that limits the ability of her pancrease to produce insulin which could later cause damage to her eyes, kidneys, nerves, and blood vessels.
Yankee is the newest addition to Dani Miller's family, but he's no ordinary puppy. Soon he'll be able to assist Dani with her diabetes. For about two years Yankee will train to be a diabetic alert dog.
"We can smell when people are high with their blood sugar, they smell a little fruity be we're not able to detect when they're low," Dani's mom Elle Jones said.
That's where Yankee comes in.
"With dogs with their sense of smell it's more keen so they're able to pick it up a lot faster," she said.
That's not all he'll be able to do.
"He'll be able to wake me up and mommy up; if they can't wake us up they can push a button to call 911," Miller said.
Jones said this wouldn't be possible without help from family, friends, and strangers. She's just grateful for the extra help this four-legged friend will bring.
"Having this extra security, our extra family member to kind of step in and not put a hand in but put a paw in to help us; I mean there's no words to describe on how this is as a parent," she said.
Jones said diabetic alert dogs have been shown to alert an owner of a blood sugar imbalance up to 40 minutes quicker than a continuous glucose monitor.
Copyright 2018 KLTV. All rights reserved.