Dirty chimneys cause 22,000 house fires yearly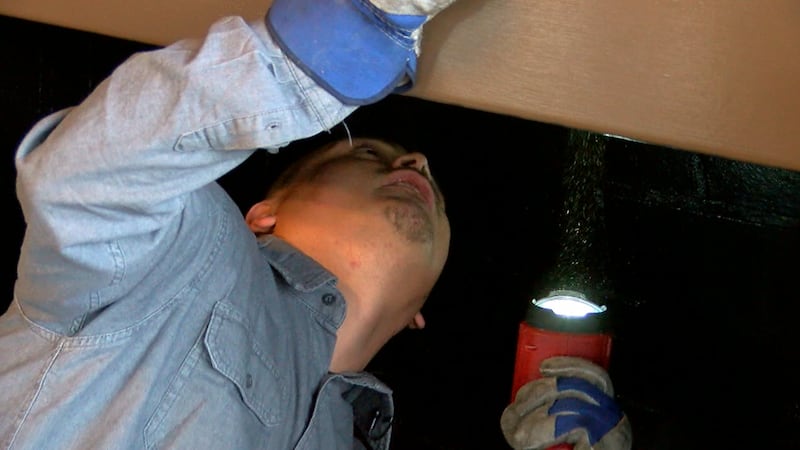 Updated: Nov. 8, 2018 at 6:24 PM CST
TYLER, TX (KLTV) - It's about time to start curling up next to the fireplace to shake of chilly temperatures.
But what fire officials want people to know is just how dangerous that can be if not executed properly.
The black muck you sometimes see building up on your brick is called creosote, and it's one of the most flammable substances sitting in your home.
"It burns over 1200 degrees; it takes a little bit to catch, but once it does catch, it is very hard to put out," East Texas Chimney Sweep manager Steven Gonzalez says.
Gonzalez cleans hundreds of chimneys during the winter months. He whips out the carbon build up starting at the very top of the chimney to the bottom of the fire place.
"We basically ream it all out, catch it at the bottom, and dispose of it," Gonzalez says.
The Chimney Safety institute of America reported 22,000 house fires in just one year.
"Chimney fires around this time of year are one of the most dangerous situations a homeowner can encounter," Battalion Chief Kelcey Trotty says.
Fire officials recommend that you get your chimney inspected and cleaned at least twice a year. Or if you start to notice an odd odor coming from your fire place, it's time to call in the experts.
One other leading cause of house fires are dryer lint fires. Debris builds up in the vent and reduces air flow to the dryer, backing up dryer exhaust gases and creating a serious fire hazard.
Copyright 2018 KLTV. All rights reserved.