Kicked-up corn casserole by Mama Steph
Perfect for holiday meals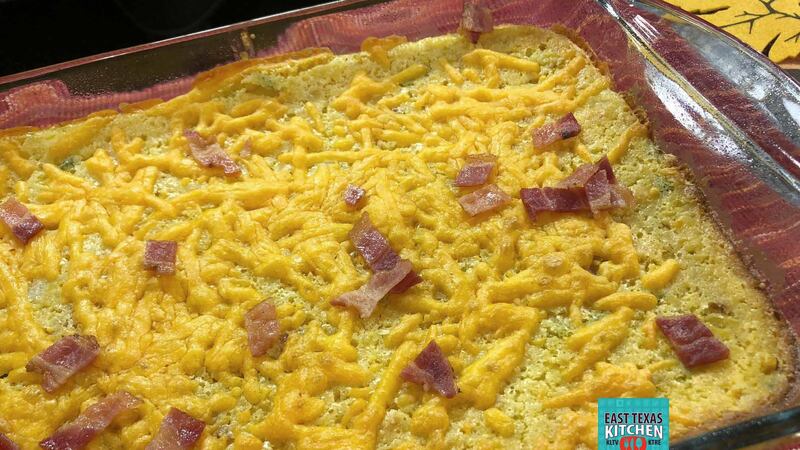 Updated: Nov. 5, 2018 at 11:39 PM CST
TYLER, TX (KLTV) - Here's an idea for a casserole you can proudly take to holiday dinners, church suppers, or put on your own Thanksgiving table. It's kicked up, Texas-style, with the addition of jalapenos, bacon and onion!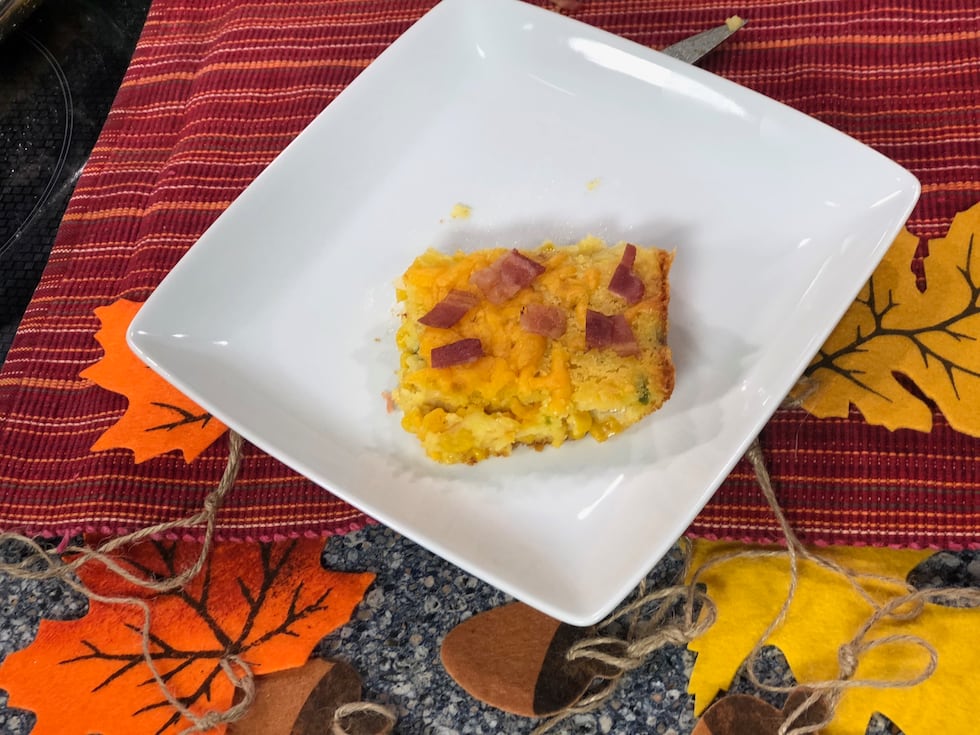 Kicked-up corn casserole by Mama Steph
Ingredients:
2 eggs
15 ounce can of cream corn
11 ounce can of whole kernel corn
1 cup of sour cream
1 box of Jiffy corn muffin mix (or other brand) (Oops! I forgot to add this in the video.)
1 stick of butter, melted
1/2 cup chopped onion
1 jalapeno, chopped (remove seeds if you don't like the heat)
2-4 slices of cooked bacon, chopped
1 cup of sharp cheddar cheese
Method:
1. Spray a 9x13-inch baking dish with cooking spray. Set aside, and preheat oven to 350 degrees.
2. In a large mixing bowl, combine all ingredients except the cheese, mixing well with a spoon or spatula.
3. Pour into the baking dish, and bake for about 30 minutes. Then, pull it out, top it with the sharp cheddar, and bake for another 15 minutes, or until the edges are golden brown and crispy.
Enjoy!
Copyright 2018 KLTV. All rights reserved.