Man raises money for charity by biking across the United States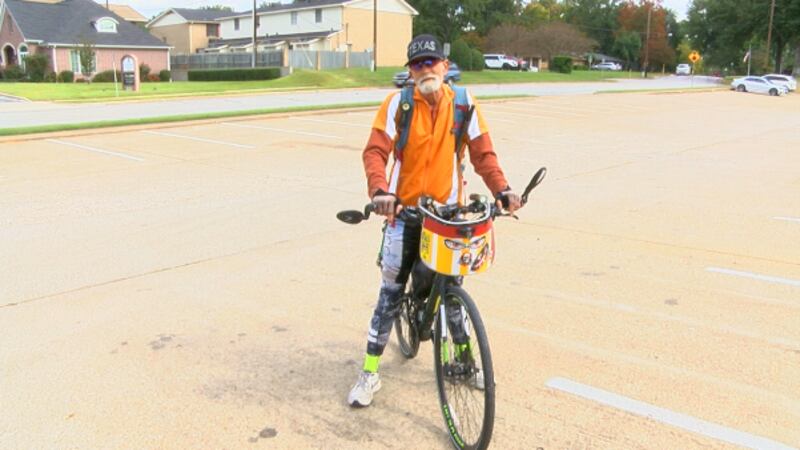 Updated: Oct. 30, 2018 at 5:32 PM CDT
TYLER, TX (KLTV) - For more than 40 years, 63-year-old Cody Anderson has traveled around the world raising money for charity.
He travels thousands of miles all for the benefit of charities like the American Cancer Society and to support our troops. In his 43 years of charity work Anderson said he has raised over $900,000.
"Yeah I'd like to raise a lot more though with this because if everybody who hears about this sends five dollars, it'll be the largest funding raising event in history," he said.
Anderson made a stop in Tyler to get some work done on his bike. He said this biking adventure is bittersweet because it's his last, he has about six months left on this charity ride.
"I'm doing this for the American Cancer Society, the American Red Cross and the Salvation Army, they're amazing," he said.
Born on the Fourth of July Anderson considers himself an American patriot. He said he always wanted to be a hero and dreams about helping others.
"So, while you're living your dream try to incorporate saving some lives," he said.
If you're interested in donating to Anderson's cause you can send a donation directly to the American Cancer Society, the American Red Cross, or the Salvation Army and tell them Cody sent you.
Copyright 2018 KLTV. All rights reserved.