Thirteen years after the Columbia tragedy, shuttle pieces still being found in East Texas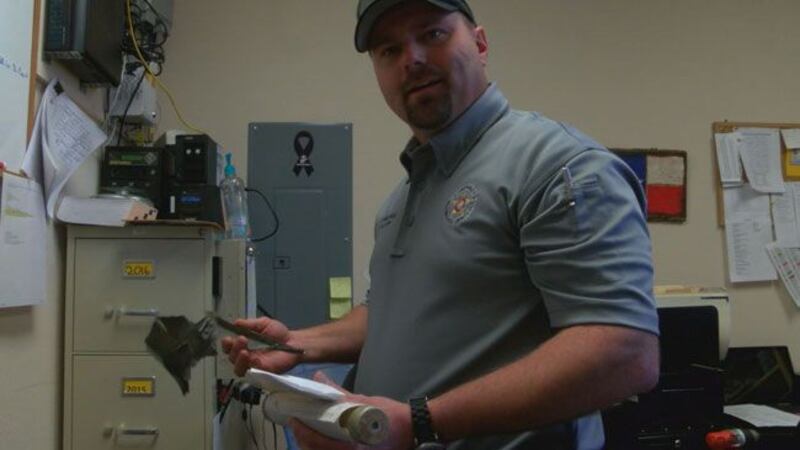 Published: Feb. 1, 2016 at 9:44 PM CST
|
Updated: Feb. 1, 2016 at 11:01 PM CST
NACOGDOCHES, TX (KTRE) - Today marks the 13th anniversary of the Shuttle Columbia disaster over East Texas. After its 27th mission, the shuttle disintegrated during re-entry. All seven crew members perished.
Thousands of shuttle pieces rained over Nacogdoches and Sabine counties.
NASA quickly took the recovered pieces found by residents all over.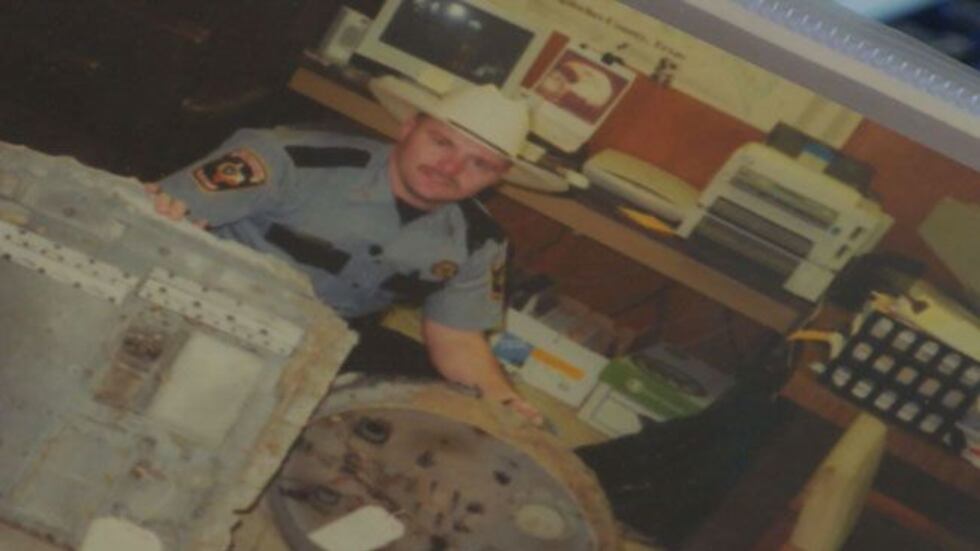 When Pct. 4 Constable David Stone took office in 2013 he surveyed the evidence locker. He found a box. Inside there are pieces of charred, twisted, lightweight material marked as Shuttle Columbia.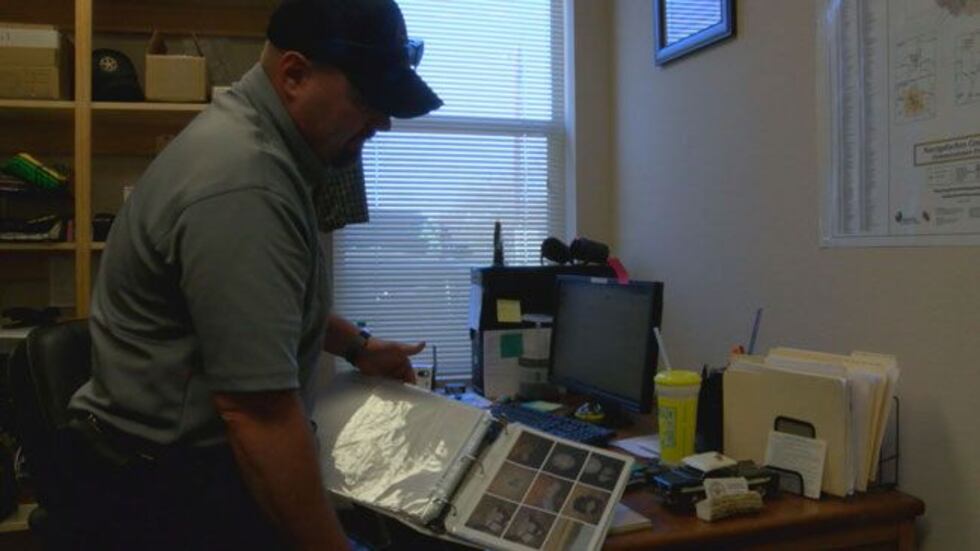 "We can't confirm these 100 percent part of the shuttle," Stone said. "I'm almost 100 percent this is though, absolutely, because I remember gathering a lot of pieces like this."
Thirteen years ago Stone was a deputy constable awakened by a loud boom.
"It was a bad day for everyone," Stone said.
It was also the start of working around the clock in the largest search effort in human history.
"The sheriff's deputies here. They would be staked out," Stone said. "We waited for long periods of time."
NASA eagerly took the shuttle debris to map out a cause for the accident. Scientists were successful.
Now, over a decade later, Stone's efforts to return shuttle pieces are more difficult.
"We've contacted NASA numerous times," Stone said. "In fact, I just sent them an e-mail yesterday seeing what they want us to do with it."
There have been no responses.
In response to a comment along the lines that it was good and admirable that Stone has held onto the debris all this time, he replied, "Oh yeah, yeah. We've kept it in evidence."
Where it will stay until Stone receives answers to his questions.
"I requested, you know, to send them back or confirmation of what they were or possibly we could display them or give them to a museum," Stone said.
Stone keeps his own scrapbook to show the extreme efforts by East Texans to recover Shuttle Columbia. To some degree, he's still on the mission.
"They'll probably be finding pieces hundred years from now and people might not even know what it is," Stone said.
There was a time when shuttle pieces were frequently turned into authorities, particularly during the winter months when brush is thin.
The debris may still be found, but less of it is being handed over to law enforcement.
Copyright 2016 KTRE. All rights reserved.