River Authority gets update on future Lake Columbia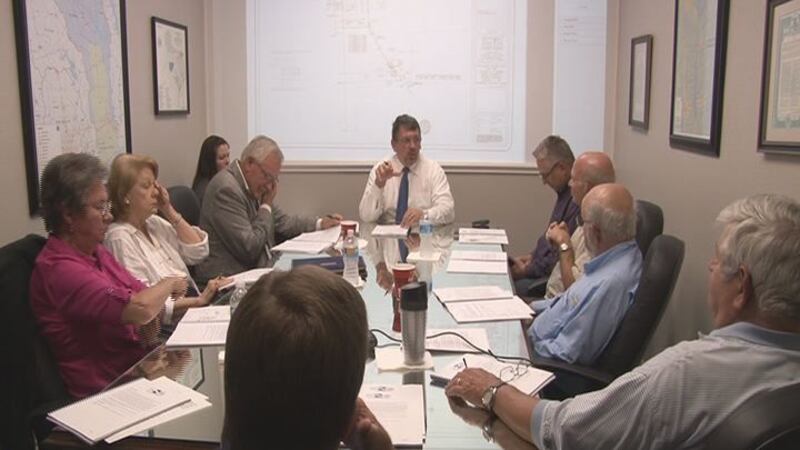 Published: May. 12, 2015 at 9:51 PM CDT
|
Updated: May. 12, 2015 at 10:20 PM CDT
LUFKIN, TX (KTRE) - Angelina/Neches River Authority General Manager Kelley Holcomb said the outlook is good for the future Lake Columbia.
During the board of directors meeting, Holcomb said the project was granted $100 million from the  State Water Implementation Fund. Holcomb said the project will cost around $300 million.
"Lake Columbia is a water supply project in Cherokee County," Holcomb said. "The dam would be about 5 miles south and east of Jacksonville. It would impound water on 10,133 acres."
Holcomb said the lake will be located on the Mud Creek watershed.
"The lake will be for water supply and recreation," Holcomb said. "It will be great to fish in and for boating."
According to the ANRA website, environmental studies indicate that the Lake Columbia site contains no endangered species as currently listed by the U.S. Fish and Wildlife Service. The project will not impact any State designated "ecologically unique stream segments," nor will it inundate any "Priority 1" bottomland hardwood areas identified by the U.S. Fish and Wildlife Service.
Lake Columbia is a recommended water supply strategy in the 2007 State Water Plan and the 2006 Regional Water Plan. These plans recognize the proposed reservoir site as a "unique reservoir site" suitable for the development of a reservoir and legislative confirmation. Senate Bill 1362, which was approved in 2003, confirmed the unique reservoir site designation and formally changed the name to from "Lake Eastex" to "Lake Columbia" in honor of the crew of the space shuttle Columbia.
For more information on the project, click here.
Copyright 2015 KTRE. All rights reserved.