East Texas remembers crew of space shuttle Columbia, looks to future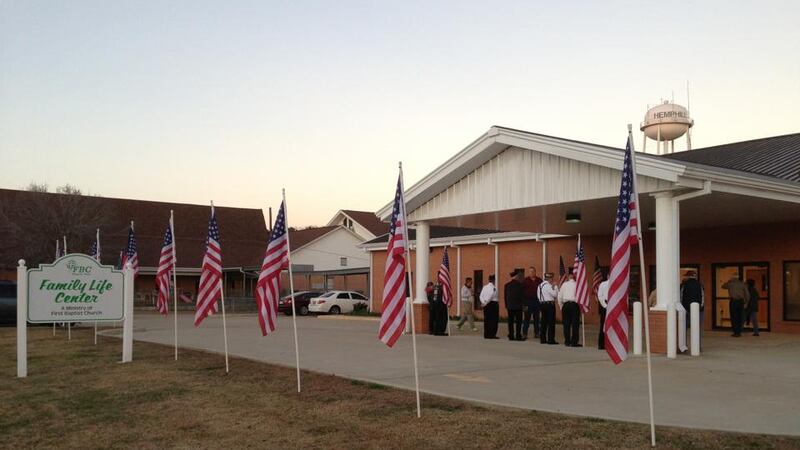 Published: Jan. 31, 2013 at 10:11 PM CST
|
Updated: Jan. 31, 2013 at 10:55 PM CST
HEMPHILL, TX (KTRE) - In commemoration of the 10th anniversary of the destruction of space shuttle Columbia, the City of Hemphill held "NASA Night," a town hall meeting.
It was just one of many events aimed at helping East Texans and the rest of the world in "remembering Columbia." The Columbia-related events will continue through Saturday.
The town hall meeting was held at the First Baptist Church of Hemphill. Local dignitaries, the director of the Johnson Space Center, a NASA astronaut, and a survivor of one of the fallen astronauts shared their stories at the event, which was designed to show that the legacy lives on.
Earlier today, many of the scheduled events portrayed that thought as well. No doubt about it - NASA is depending on our young people to carry on the dream.
Hemphill High School Science students took part in a live video teleconferencing with a NASA educator. The links are offered frequently from the Columbia Museum in Hemphill to the Johnson Space Center in Houston.
The most-asked question by students?
"How do you go to the bathroom, which no one asked today," Patricia Moore, a digital network education specialist for NASA, said with a laugh.
Perhaps the fact that this day of learning was the day before the shuttle fell led to a more serious tone. These students were in elementary school when the space shuttle Columbia disintegrated on Feb. 1, 2003.
"I still remember the day. I was about to go to my little dribblers game," Ethan Hargis, a Hemphill High School student, said. "We were about to leave and we heard this loud noise."
Today, the aspiring engineer is realizing the event he witnessed can easily influence his future.
"If I go into this, just learning from all this I could take that, take what she says and apply it to want I want to be," Hargis said.
NASA knows an important lesson about Remembering Columbia is all about lessons learned. There's always going to be a certain amount of risk with space travel, but the goal is not to repeat any deadly mistakes. That's the job of NASA aerospace engineer Ronald Rocha.
"I work in the structural engineering division, and we're responsible for the structural design and integrity strength of any space craft," Rocha said.
Rocha knew at Columbia's liftoff a piece of foam falling off the shuttle presented potential risks. At least seven times, he and other engineers asked for images of the damages. Repeatedly he was turned down.
"My regret is I gave up," Rocha said.
Even so, Rocha said lessons were learned, and policies were changed.
"What we improved on is being heard more," Rocha said. "All the details make sure we hear a thorough story from the engineers."
The legacy lives on is reflected in other ways this week. Memories and recollections were recorded at the museum. They're even interested in a reporters' experience.
This week, everyone's story is important. It's the guarantee that Columbia will forever be remembered.
More stories are being told inside the First Baptist Church in Hemphill right now. East Texas News will have full coverage of the town hall meeting tonight at 10 p.m. In addition, East Texas News will be covering a Columbia memorial service Friday morning.
Copyright 2013 KTRE. All rights reserved.